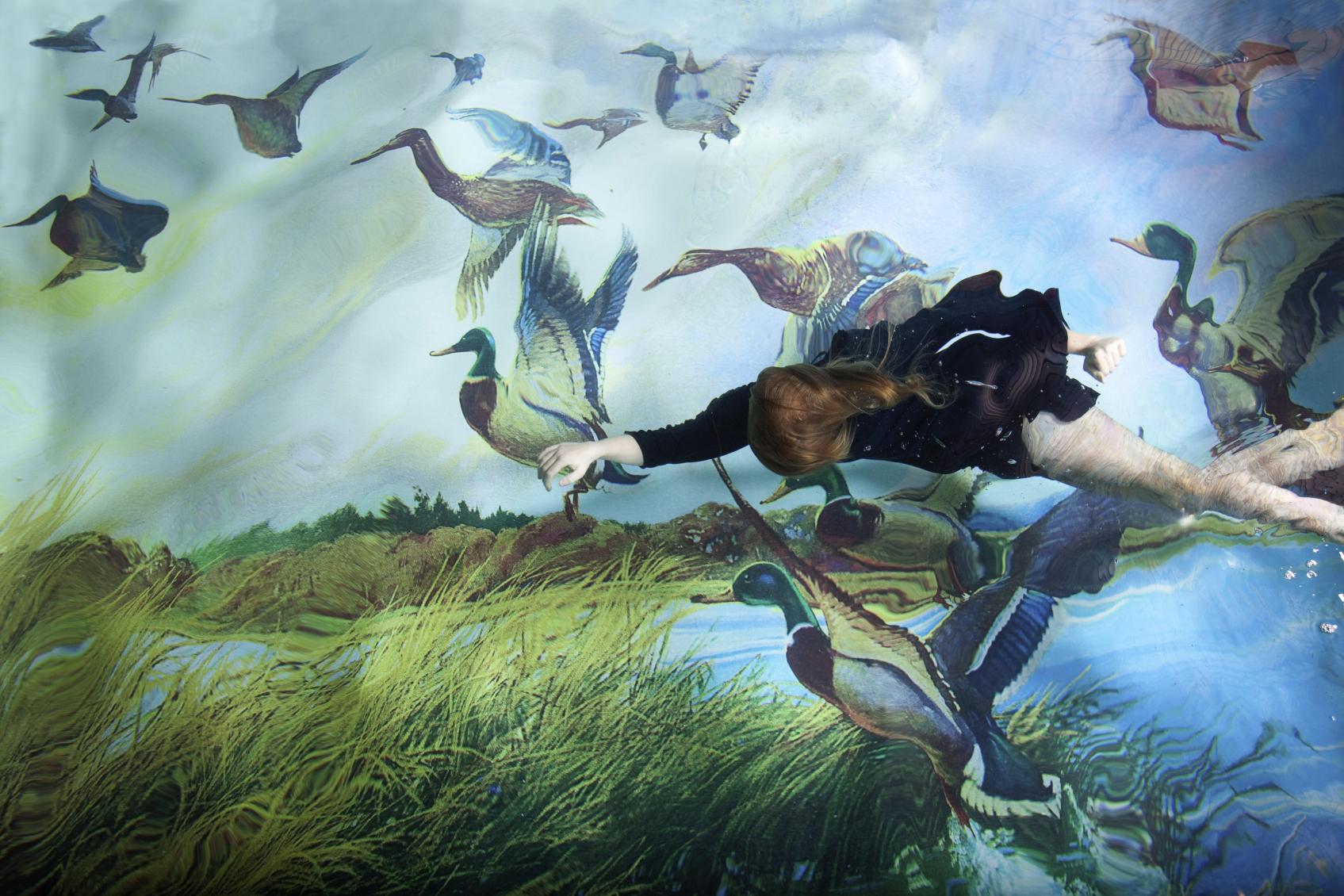 Susanna Majuri talks about her works: 
Flood (2009), duration 0:47 min
Birthday (2007), duration 1:06 min
Rising (2005), duration 0:34 min
Treasure (2009), duration 0:59 min
Mykines (2007), duration 0:29 min 
All recordings are in Finnish and are also available on Spotify and the most common podcast services. 

Transcript of the recordings is also available in English. 
The recordings were originally made for and released in the Kännykkäguide service during the Susanna Majuri: Vedentutkijan tytär exhibition between January 27 and May 23, 2010. 
Production: Finnish Museum of Photography 2010/2021