The linguist G.J. Ramstedt and the archaeologist Sakari Pälsi (1882–1965) made an expedition to Mongolia in 1909. A gifted amateur photographer, Pälsi was there not only as an archaeologist, but also in the capacity of photographer. He recorded the actual subjects of the archaeological research done on the journey, while also photographing the steppe landscapes and local people, and the life of the nation in squares and monasteries. You can read about the meeting with the shaman Otshir-böö in Pälsi's book Mongolian matkalta (from a journey to Mongolia) 1911.

The original negatives belong to the National Board of Antiquities' Archives for Prints and Photographs. The prints were made for the 1986 major exhibition Minne? Suomalainen valokuvataide 1842–1986 (Finnish Art Photography 1842–1986).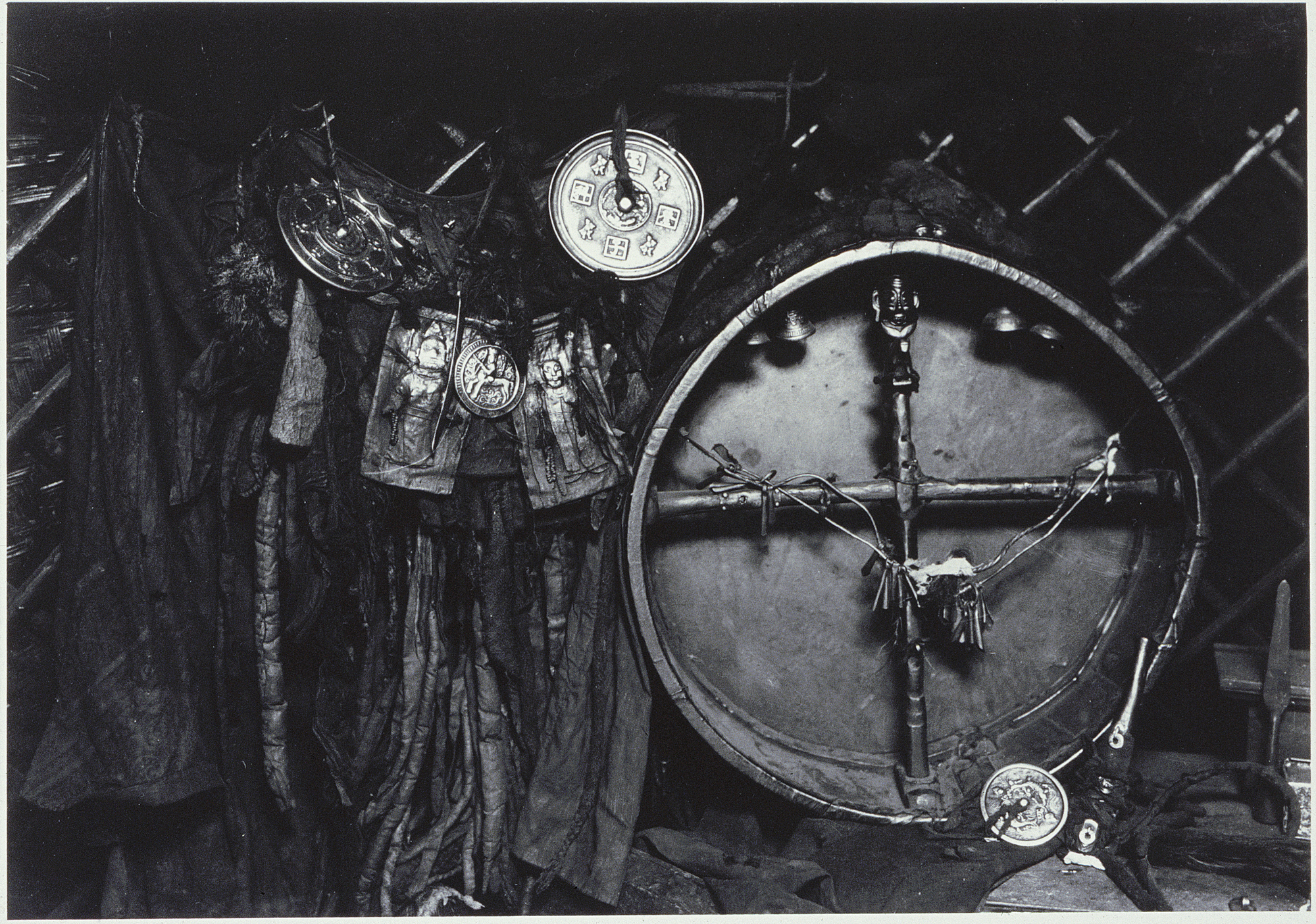 ​
Shaman equipment, 1909/1985, gelatin silver prints, made by Jussi Aalto. 
See more:
Pälsi, Sakari: Mongolian matkalta, 1911. Otava, Helsinki.
Aalto, Jussi: Sakari Pälsi näppäili hyviä kuvia, 1985. Otava, Keuruu.