From Zero to Sixty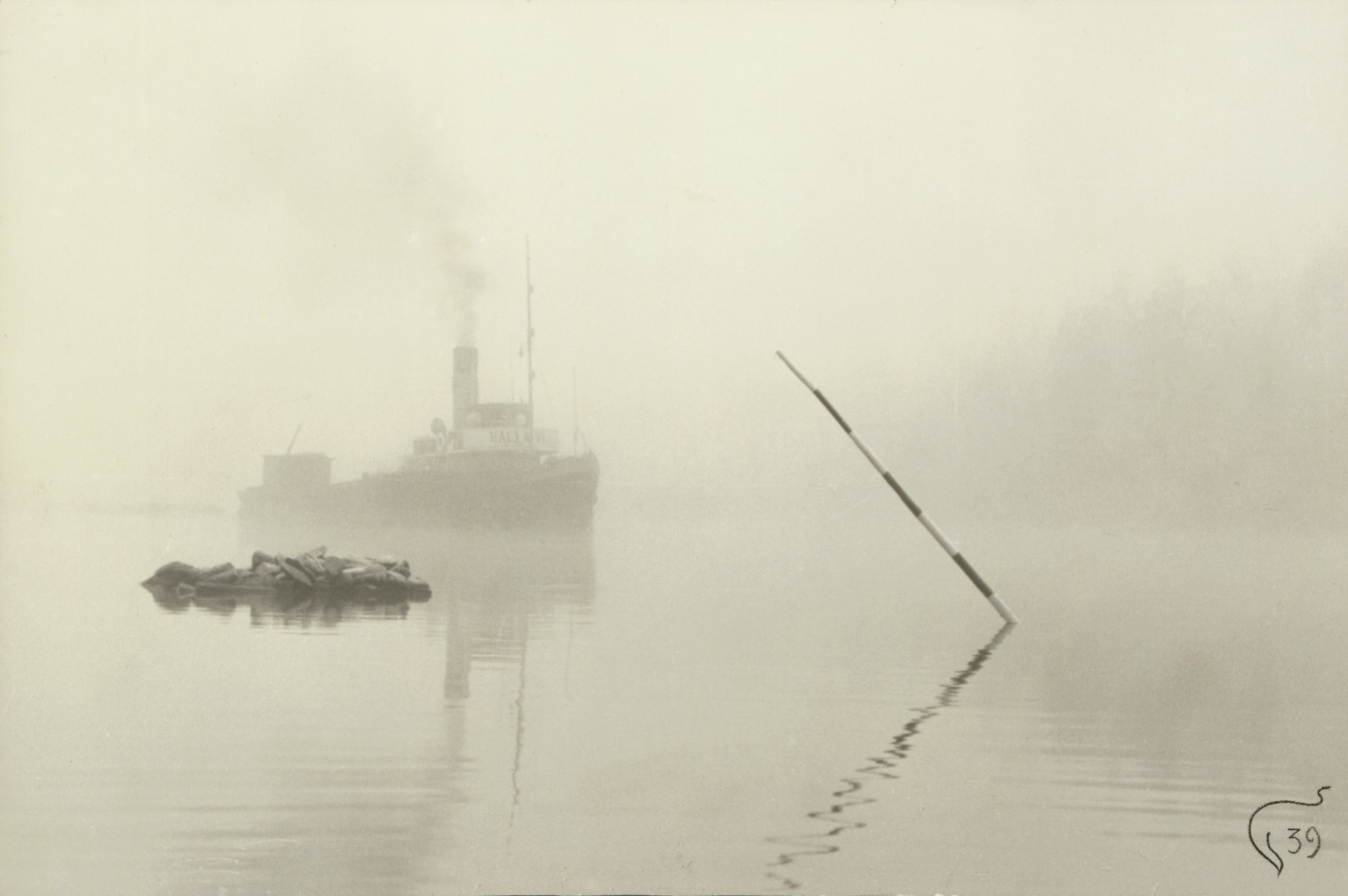 "Showing movement and physical exercise means both man and camera have to be ready for action," photographer, non-fiction author and researcher Vilho Setälä (1892–1985) writes in his book Valokuvaus tieteenä ja taiteena (Photography as Science and Art, 1940). Another challenge is capturing slow, imperceptible motion, such as that of a steamship gliding through early-morning mist. The movement is amplified by the sloping boom in the foreground, which, together with its mirror image, forms an arrow pointing in the direction the ship is heading.
Skip "More on the subject" liftups
More on the subject
In June 1970, Apu magazine published an article illustrated by Kalle Kultala (1924–1991). Kultala captured a Peeping Tom a hundred metres away, sneaking around behind the fence at the Seurasaari nudist beach. At the same time, he unashamedly took snapshots of the naked women on the beach.
Two photographs printed in the magazine bear witness to the megastar's visit. Negatives found in photo agency Valokuvaamo Foto Jatta's archive reveal how these pictures were made: photos of an unknown assistant and of Elvis Presley were combined using reprography, cutting and pasting.
For Jouko Leskelä (b. 1956), street photography means snapping pictures freely and staying alert while he is in the street. This picture was taken while the photographer was walking down the Esplanade in downtown Helsinki.