Street choreography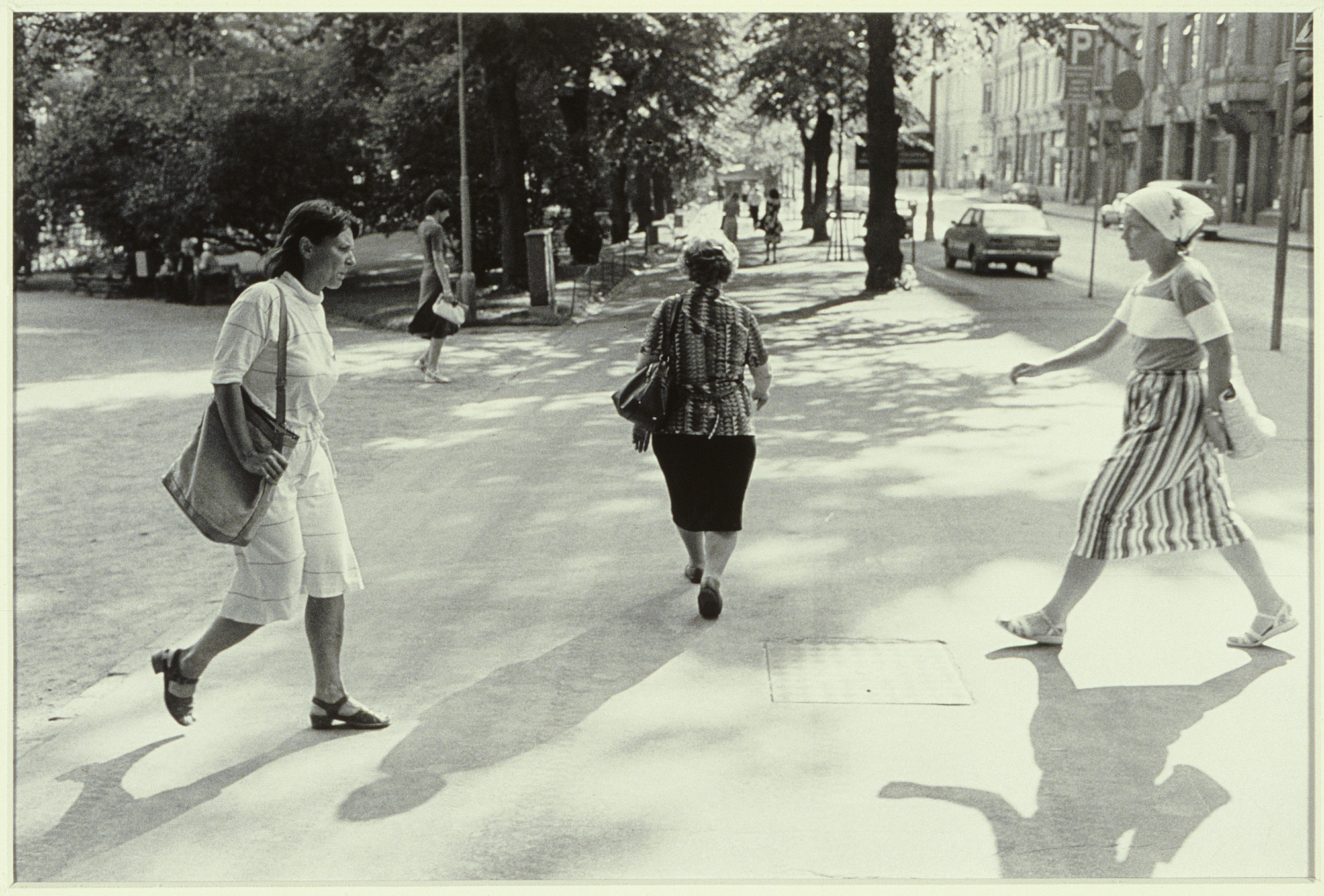 For Jouko Leskelä (b. 1956), street photography means snapping pictures freely and staying alert while he is in the street. This picture was taken while the photographer was walking down the Esplanade in downtown Helsinki. The motion led to slight blurriness in the center of the image.
"Three women walking at the same pace in different directions. The great joy of traditional film is that you only notice the most thrilling snapshots once they have been developed. A dance-like moment, just one frame – a sliver of time so brief that it doesn't have time to stick in your mind as an image, but is only discovered by surprise in the film. Did I take that?" - Jouko Leskelä, 2009
Skip "More on the subject" liftups
More on the subject
Little Iris knew there were other kinds of men in the world than her father, Fritz Englund (1870–1950), an amateur photographer and a well-to-do bourgeois head of the family. She had seen them loitering on the streets, smoking cigarettes and hollering at women passing by.
"Showing movement means both man and camera have to be ready for action," photographer, non-fiction author and researcher Vilho Setälä (1892–1985) writes in his book Valokuvaus tieteenä ja taiteena (Photography as Science and Art, 1940).
Martin Parr's photos in The Last Resort series were taken in England's traditional New Brighton beach resort.