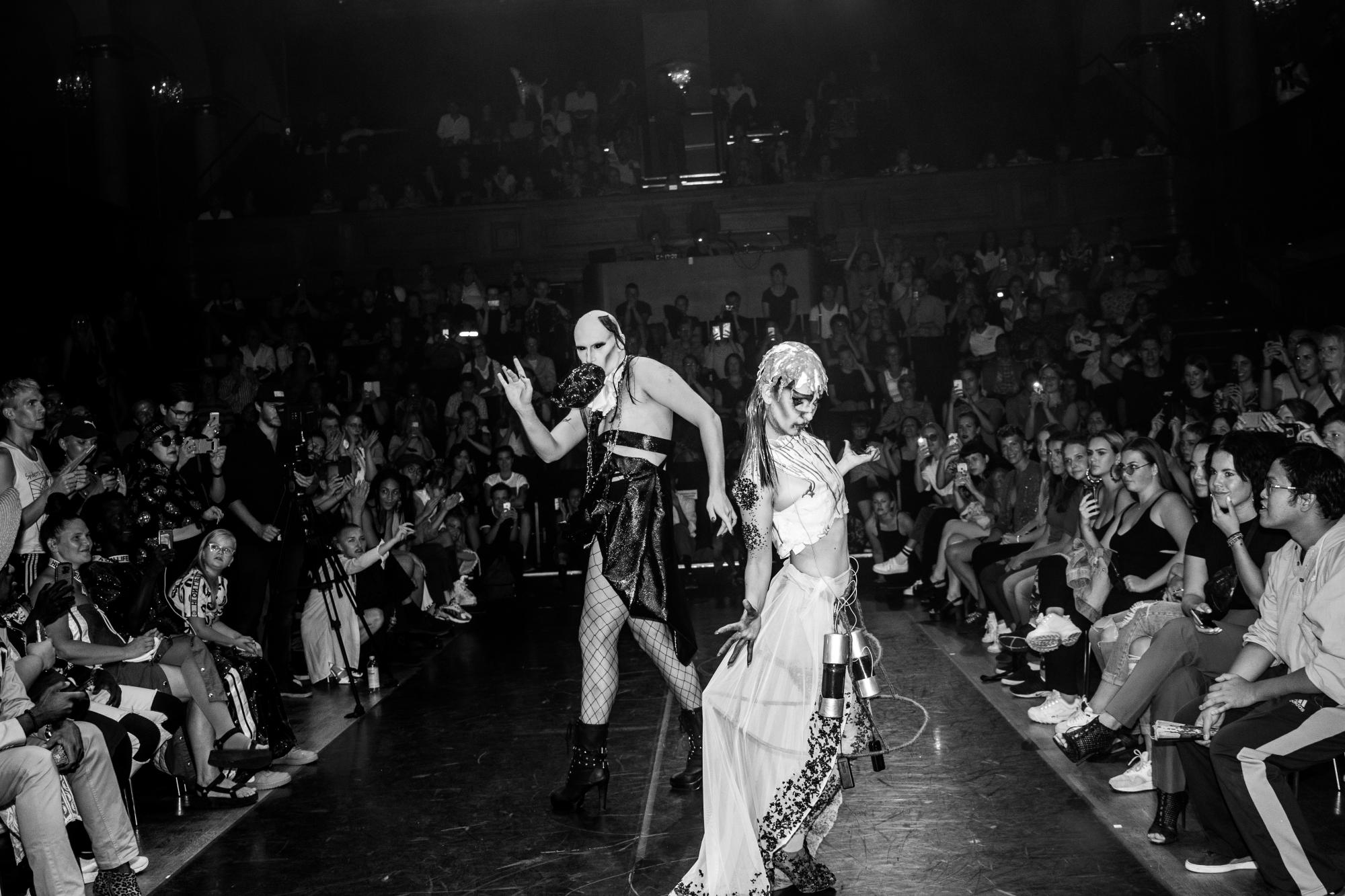 ELEMENTS MINI BALL x Night at the Museum is organised on Friday 21st of April at 20-00.30 at the Cable Museums, by artist Roza Ahmad aka Mother Coco Ninja, founder of ELEMENTS, and the Cable Museums: Finnish museum of photography, Theatre museum and Hotel and restaurant museum. The event tickets cost 15e (more info below). 
Ahmad's photographs of the European Ballroom culture can be seen in the exhibition, Your Body Changes Everything, which opens a new gallery space at the Finnish museum of photography on the same evening. Exhibition also features works from Coyote Park and Iida Valmé. 
 
Ballroom culture, originally established by Black and Brown trans and queer people in New York in the 1980's, has always been an important space for LGTBQIA+ people to celebrate communal living. In Ballroom events, participants compete in different categories that reclaim, rework and repurpose signs and symbols of Western modernity, playing with concepts like femininity, masculinity, posing and style. Ballroom is also the birthplace of voguing, which as a form of dance is a fundamental part of the competitions.  
If this is your first time at a Ball, please get to know the roots and history of the events and respect the space as a safer environment for the LGTBQIA+ communities. 
Cable museums follow safer space guidelines. We don't tolerate any kind of harassment or discrimination. We respect difference and strive to make no assumptions about others. Cable museums are a space where it's ok to have questions and to disagree respectfully with each other. Inappropriate behaviour is not tolerated and will always be addressed. The event has several safer space hosts available for assistance. 
Your Body Changes Everything will open on the floor 0 of Cable museums. 
Ball performances will take place in the Theatre museum on the 2nd floor of the Cable museums.  
Bar will be open on the 3rd floor, in the Hotel and restaurant museum.  
ELEMENTS MINI BALL x Night at the Museum in Facebook 
Hotel and restaurant museum website

Museum's safer space guidelines
Museum's accessibility info here