Photoshopping before it was cool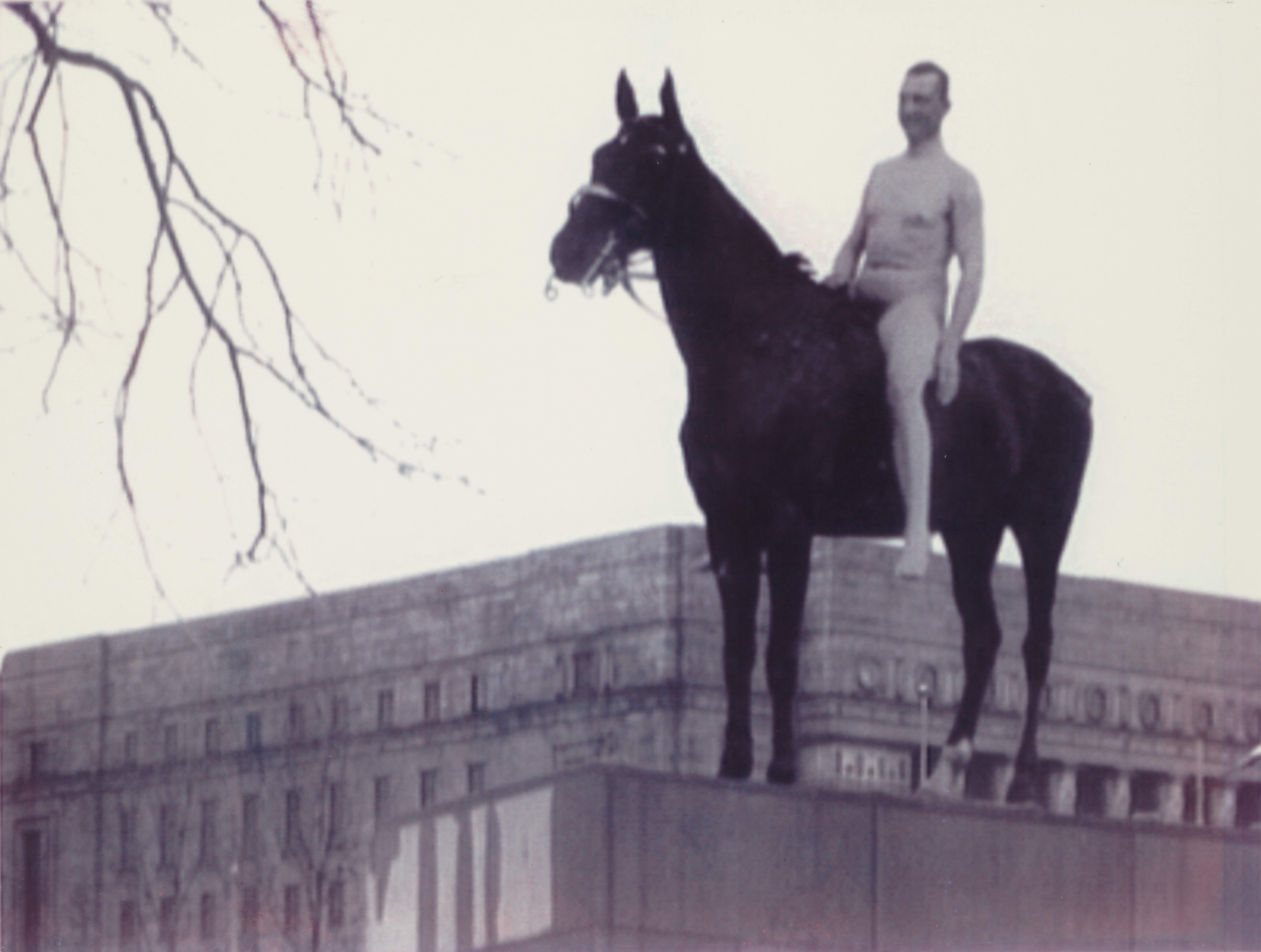 Petteri Bülow (b.1961), Juha Saari (b. 1964) and Touko Yrttimaa's (b. 1947) digitally manipulated photographic works have been made using the 'Quantel Paintbox' in YLE, the Finnish Broadcasting Company's, newsroom in 1990. The machine was usually used to produce graphics for news broadcasts, but Bülow, Saari and Yrttimaa saw the artistic potential of digital image manipulation. They were slightly ahead of their times, since later in the same year the first version of Photoshop hit the markets.
The pictures were displayed in May 1990 in the exhibition M - kaupunki etsii manipuloijaa (M – the city seeks a manipulator) at Laterna Magica gallery, where digitally produced works were shown for the first time in Finland. There was some controversy among photographers concerning the use of other artist's works, and, naturally, there will be controversy in Finland, if you depict Mannerheim, a Finnish military leader and statesman, riding a horse naked.
Skip "More on the subject" liftups
More on the subject
Photographer Hanna Weselius (b. 1972) wanted to challenge our antiquated notions of age, and our expectations of what elderly life is all about.
Carnivals are rare in Finland, but on May Day people go out into the streets and squares in droves. Dressing up and wearing masks is all part of the fun, as this Merja Salo's photograph proves.
Markus Jokela (b. 1952), together with journalist Ilkka Malmberg, has made reportages about ordinary Finnish everyday life for magazine Kuukausiliite. In the pictures junk is left lying around, while the camera flash sprays out an even light.