Photoshopping before it was cool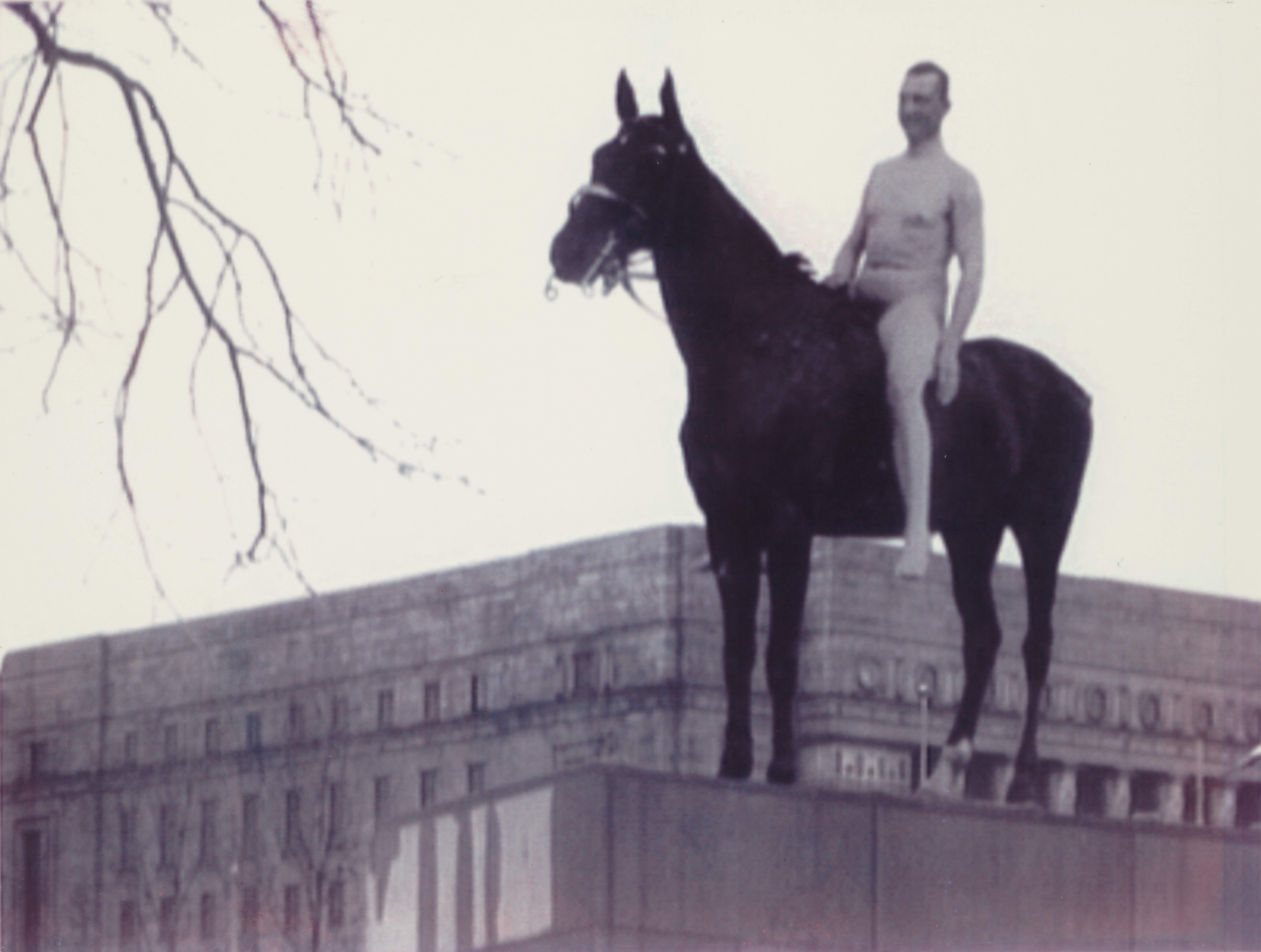 Petteri Bülow (b.1961), Juha Saari (b. 1964) and Touko Yrttimaa's (b. 1947) digitally manipulated photographic works have been made using the 'Quantel Paintbox' in YLE, the Finnish Broadcasting Company's, newsroom in 1990. The machine was usually used to produce graphics for news broadcasts, but Bülow, Saari and Yrttimaa saw the artistic potential of digital image manipulation. They were slightly ahead of their times, since later in the same year the first version of Photoshop hit the markets.
The pictures were displayed in May 1990 in the exhibition M - kaupunki etsii manipuloijaa (M – the city seeks a manipulator) at Laterna Magica gallery, where digitally produced works were shown for the first time in Finland. There was some controversy among photographers concerning the use of other artist's works, and, naturally, there will be controversy in Finland, if you depict Mannerheim, a Finnish military leader and statesman, riding a horse naked.