Maija Tammi's exhibition Empathy Machine seeks to take apart how emotions are constructed and how they guide us. Us humans are biologically able to feel emotions. Emotions, however, do not simply happen. Instead, our surrounding cultural values, environment, experiences and everyday encounters affect how we learn to feel and how we understand the meanings of emotions.  
Tammi's installations take a peek at a deep sea octopus laying eggs, the feeding habits of a lizard, what an insect is fond of, how a human thinks and where this thinking takes place. The exhibition guests are requested to make choices, dive into documentary and fiction alike and come together to ponder the questions raised by the artworks.  
The artworks in the exhibition make use of our faith in stories, the escapism in nature documentaries, and our habit of building characters. In this exhibition, anthropomorphism – seeing human-like features in other animals and beings – is calculated, and the guest might be led astray at a first glance. 
Maija Tammi (b.1985) has explored the questions of death and immortality in her photographic and video works by combining art and science. Tammi's artistic practice is characterized by the desire to get to the bottom of things. In Tammi's art, text is as meaningful as image. Tammi often works with  researches  and specialists from different fields.  Tammi has collaborated with author Juhani Karila, biologist Joni Ollonen and composer Charles Quevillon on the main artwork of the Empathy Machine exhibition, Hulda&Lilli. 
Maija Tammi received her Master's degree in Visual Journalism from University of Tampere in 2010. She received her Doctor of Arts degree from the Aalto University Department of Media in 2017. The topic of her dissertation was representations of sickness in photography. Tammi currently holds the title Artist Professor for the years 2020–2024. 
The Finnish Museum of Photography
1st floor
The Cable Factory, Kaapeliaukio 3, staircase G, Helsinki
31.3.–27.8.2023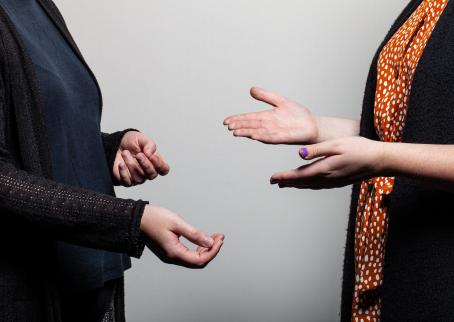 Other websites
Come and experience the exhibitions with our tour guides!