Permission to Wonder – Visual Thinking Strategies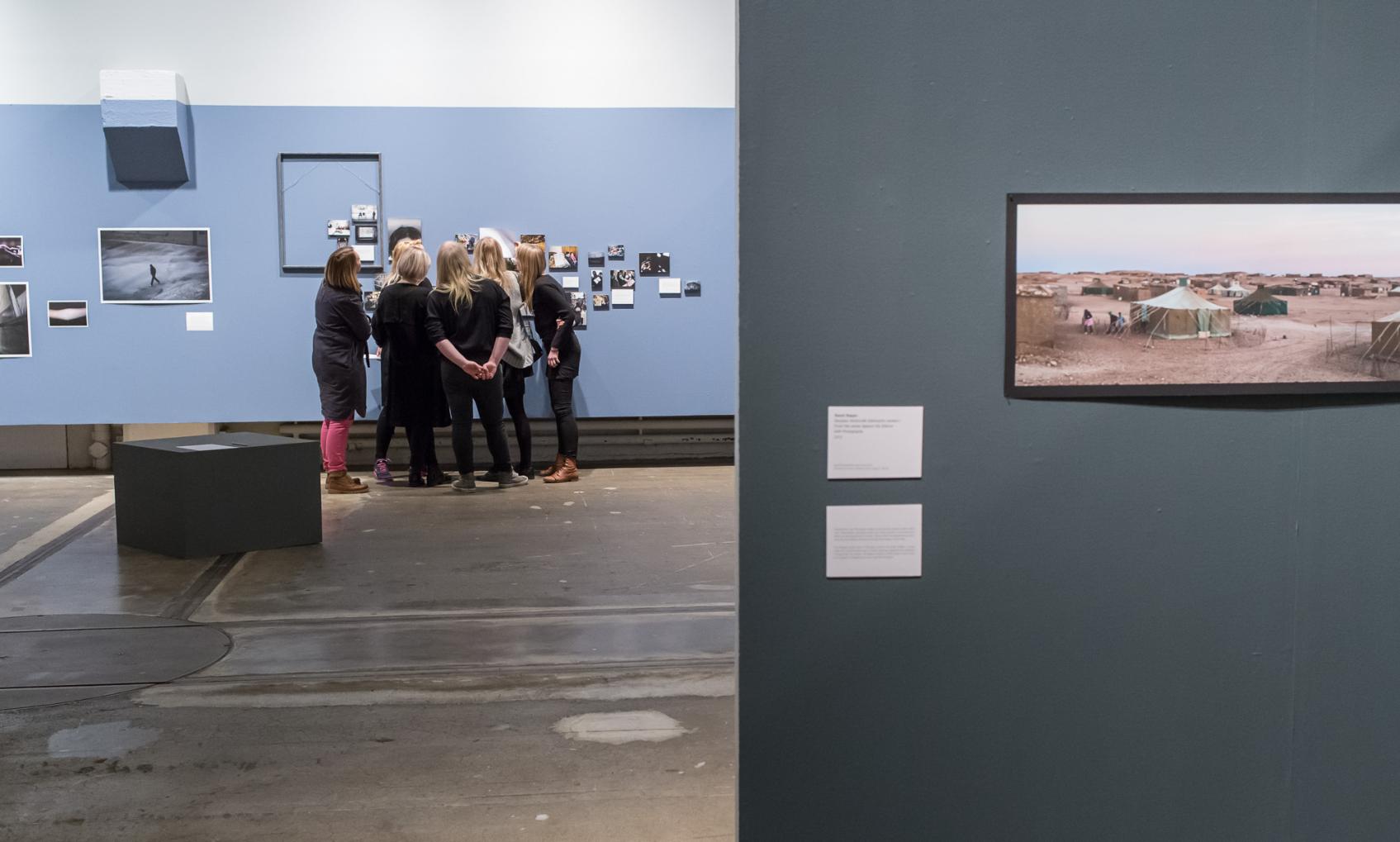 Valokuvataiteen museo pilotoi viiden muun eurooppalaisen kulttuurilaitoksen kanssa Visual Thinking Strategies -menetelmän käyttöä koulu- ja museoympäristössä vuosina 2017–2020. VTS (Visual Thinking Strategies) on visuaalisten taiteiden opetukseen kehitetty opetusmenetelmä, jossa taide on kriittisen ajattelun, vuorovaikutustaitojen ja kuvanlukutaidon oppimisen väline.
Menetelmä perustuu yhdysvaltalaisen psykologi Abigail Housenin ja museopedagogi Philip Yenawinen työhön. Permission to Wonder -hankkeessa kehitetään menetelmää osana koulujen ja kulttuurilaitosten tekemää opetustyötä kouluttamalla taidekasvattajia ja opettajia kouluissa menetelmän käyttöön.
Hankkeen myötä Visual Thinking Strategies (VTS) -metodi on käytössä Valokuvataiteen museon yleisötyössä mm. Hetki kuvalle -opastuksella, Kuva-analyysia keskustellen -työpajassa sekä päiväkodeille ja kouluille suunnatuilla Kuvatorstai-kierroksilla.
Permission to Wonder on saanut 245 000 euron rahoituksen Euroopan Unionin Erasmus+ ohjelmasta. Hankkeen partnerit ovat:  
Irlanti – Dublin City Council's Arts Office & LAB Gallery, Dublin
Alankomaat – VTS Nederland, Amsterdam
Suomi – Suomen valokuvataiteen museo, Helsinki
Tanska - Børnemuseet Muserum, Roskilde
Espanja – CREA 360, Cocentaina
Slovenia – The Slovenian Association of Fine Arts Societies, Ljubljana
Lisätietoja hankkeesta: Erja Salo, intendentti, yleisötyö, Suomen valokuvataiteen museo, erja.salo@fmp.fi, p. 044 2706 216
Skip "More on the subject" liftups
More on the subject
"Maybe posing the question is the point. A child looks around her, and when she notices something she can't fathom, she asks about it. Our explanations don't suffice because, I believe, what she really wants from us is to know if it's okay to be puzzled and curious. She wants permission to wonder."
Keväällä 2020 Valokuvataiteen museo pilotoi etäopetuksen tueksi virtuaalisia keskusteluja VTS - Visual Thinking Strategies metodilla. Keskustelut toteutuvat pienryhmissä zoom-videokokousohjelman kautta.
Valokuvataiteen museo tarjoaa syksyisin ja keväisin ilmaisia ohjattuja vierailuja näyttelyihin esikoulu- ja alakouluryhmille joka torstai klo 10:00 - 10:45.