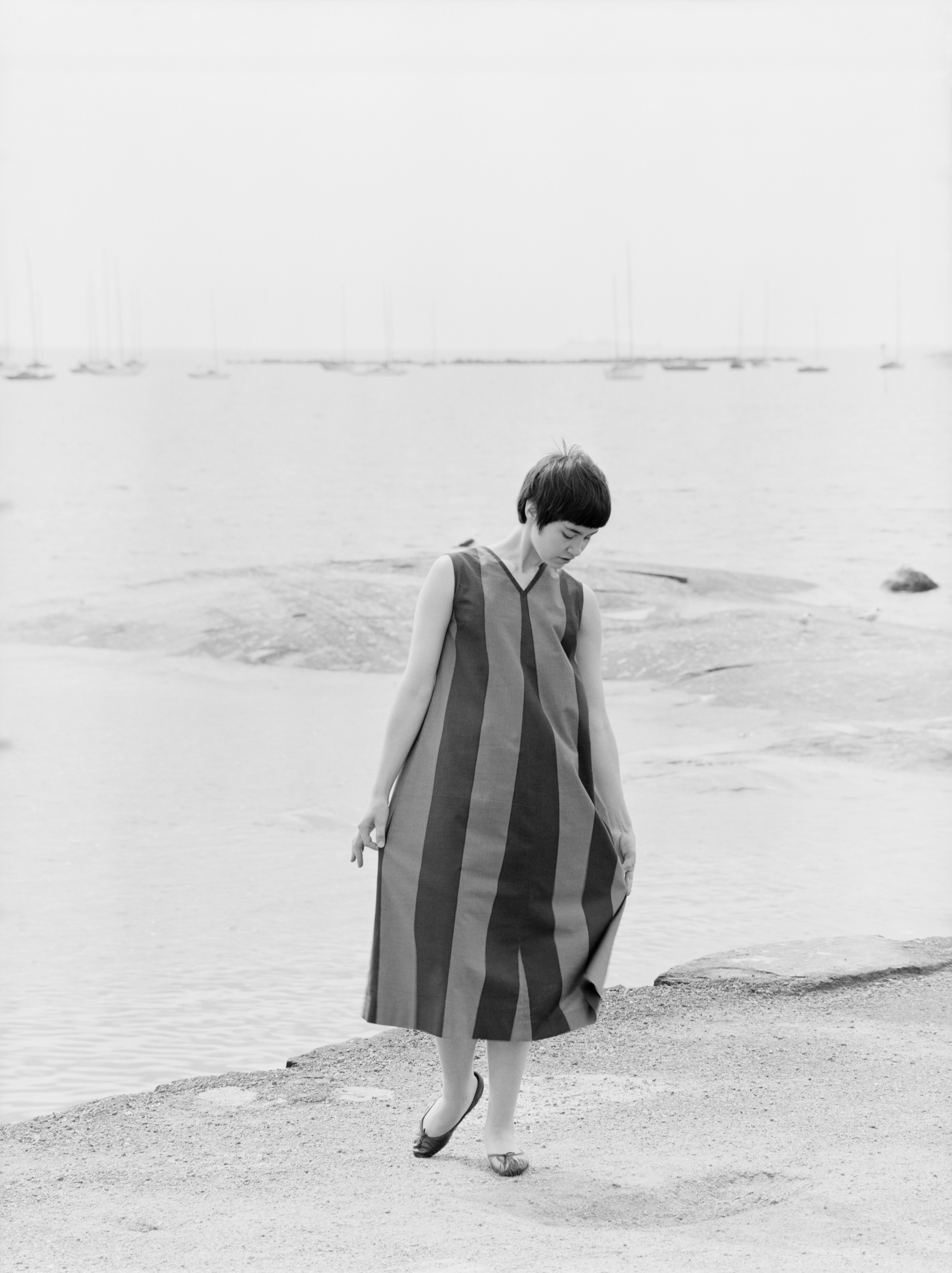 These shots taken of Vuokko Nurmesniemi's dresses by K-G Roos (1937–1976) for Marimekko in 1957 represent the very latest in the Finnish fashion photography of their day. They were taken outdoors in natural light: on the shores of Helsinki, in Kaisaniemi Park, on Seurasaari Island, and in Seutula. The pictures were intended to embody naturalness and directness, not something suited to mannequins prancing about in front of a backcloth in a studio. Instead, an attempt was made to give the pictures the feel of real situations.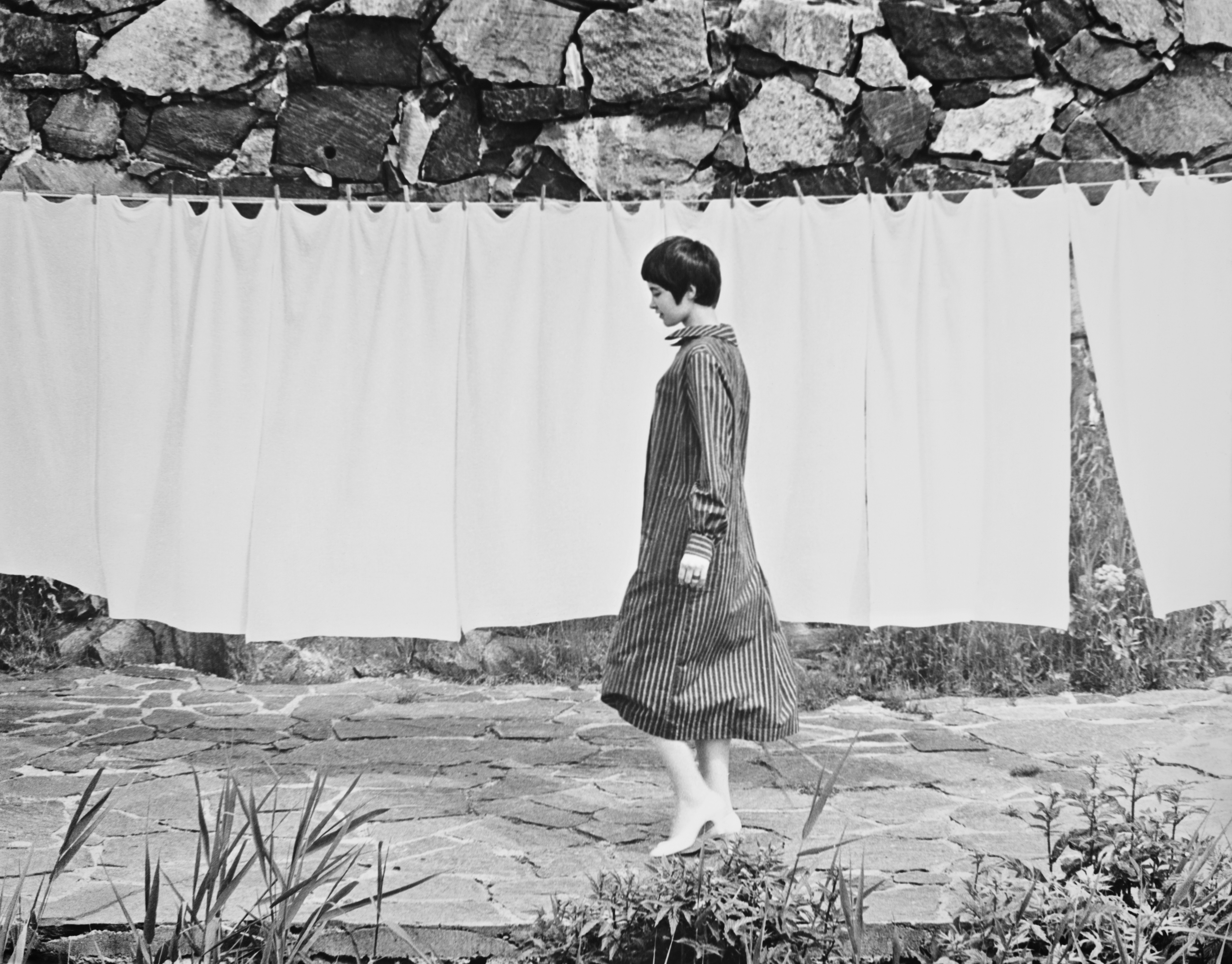 Karl-Gustav (K-G) Roos, Vuokko Nurmesniemi's Asumistakki (Habitation coat), 1957 
gelatin silver print. Donated in 1986.